Our abstract "Bioinformatic analysis of signaling pathways involved in the development of endometriosis' 'has been accepted for poster presentation in the section on Pathogenesis / aetiology for the entire duration of World Congress on Endometriosis WCE2014.


WCE was held in the WTC Complex - the most comprehensive business complex in Latin America, bringing together in one place the best services in hospitality, events, decoration and business.
Few words about WCE. It is the first attendee-centered meeting on endometriosis. The first World Congress on Endometriosis was organised in 1986 in Clermont-Ferrand.
WCE 2014 provided a unique opportunity of concentrating into a four days the updated knowledge, the biological findings, and the global research perspectives on an enigmatic chronic condition affecting millions of young women and adversely impacting on fertility and health-related quality of life.
Opening Ceremony
With WES President Linda Giudice
Famous Octavio Frias de Oliveira bridge in Sao Paolo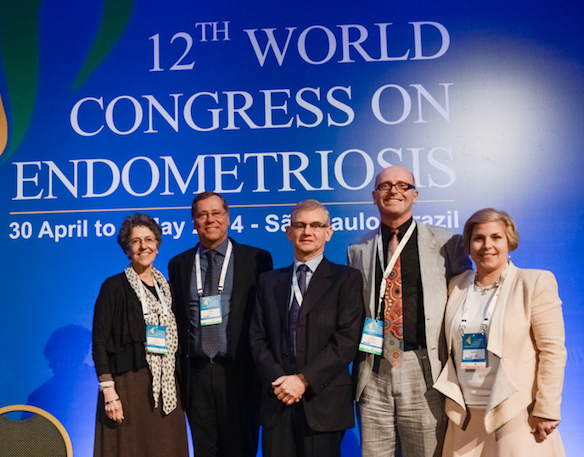 WES President Linda Giudice, SBE President Rui Ferriani, WCE2014 President Mauricio Abrao, WES President Elect Neil Johnson and WCE2017 President Catherine Allaire at the Closing Ceremony of the 12th World Congress on Endometriosis. http://endometriosis.ca/news/article/highlights-from-12th-world-congress-on-endometriosis-wce2014/